Man Shake Rum Balls
•Snacks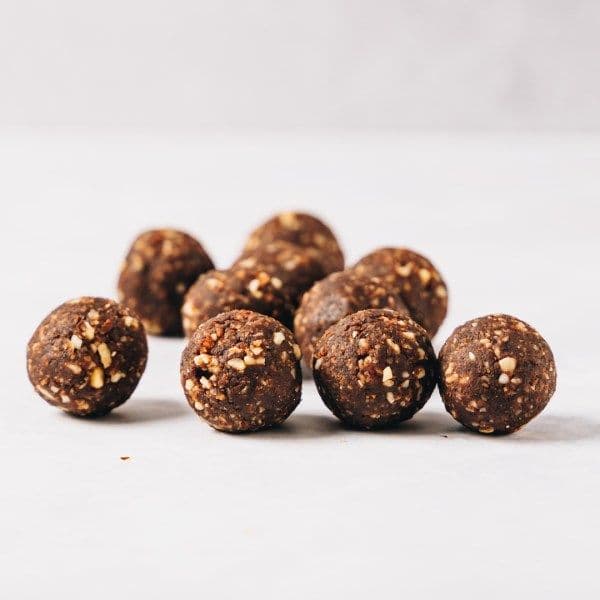 Rum Balls are a favourite all year round (and maybe we have a few extras at Christmas time!), but they are often not too friendly to our waistlines.
That is why we have a healthy high protein alternative so you don't have to miss out - and don't worry, it still includes Rum! Cheers!
These rum balls are made with The Man Shake (or Lady Shake!) powder, so you are also getting all the extra fibre, vitamins and good stuff that's in our shakes. Plus a nip of rum!
Rum Balls recipe
Ingredients
10 pitted dates
1/2 cup raw almonds
1 scoop

The Man Shake Chocolate or Vanilla

(Whichever if you prefer)
1 tablespoon raw Cocoa
1 tbsp coconut oil
1/4 cup of skim, almond or coconut milk
1 shot of Rum (or to your liking - but be sensible now!)
Method
Blend dry ingredients in food processor or blender till crushed.
Place dry ingredients in a bowl and add 1 tablespoon coconut oil, rum and your milk of choice
Mix with hands until it forms a heavy dough and then break into pieces and roll up into balls - you should make aprx 8 individual rum balls
Place on a tray and put in the fridge for 1 hour to chill
Now I know these are technically protein balls - but maybe keep them as an evening treat and not a morning snack!
---