Thai Prawns w/ Coconut & Lime
•Dinners & Sides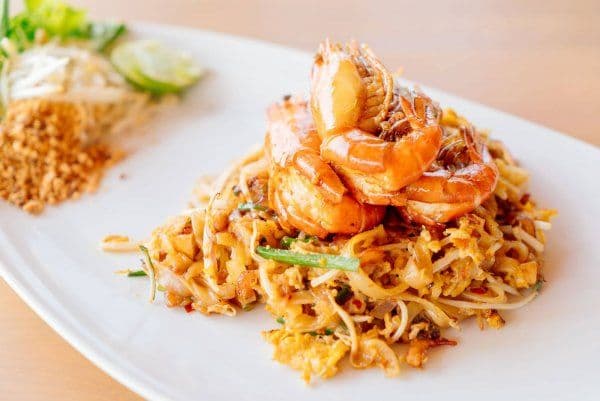 Go on a tropical holiday without having to leave the house with this quick and easy summer feed. Prawns are packed with protein, omega 3s and calcium and can turn any old dinner into a special occasion. Straight out of Adam's new book
The 10 Minute Man
, this dish is satisfying, tasty and will leave you feeling less bloated than after a normal Thai dish.
Ingredients
1 tablespoon of red curry paste
2 tablespoons of reduced-fat coconut milk
2 teaspoons of lime juice
300g of peeled green prawns, with tails left on
1 and 1/2 cups cooked basmati rice, to serve with
Lime wedges (amount to your liking) to serve with
Method
Combine and mix together curry paste, coconut milk and lime juice in a ceramic dish. Add your prawns and toss to coat them.
Heat a wok or fry pan on high heat, then spray with cooking oil and throw the marinaded prawns in. Stir-fry for 2-3 minutes or until prawns are tender.
Serve on a bed of basmati rice with your choice of steamed vegetables and a big wedge of lime and enjoy!
For more of these great recipes and cooking tips, head to our website and purchase your copy of Adam's
The 10 Minute Man
today!
---
More in Dinners & Sides