Pizza w/ Turkey, Mushroom, Spinach & Cherry Tomatoes
•Dinners & Sides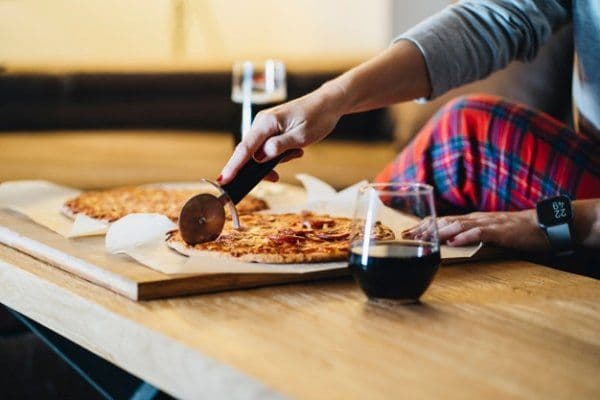 Makes 2 large pizzas or 4 small.
Ingredients
2 large whole-grain tortillas or 4 small
4 tablespoons tomato paste
1 red onion
handful mushrooms
10 cherry tomatoes
400g shaved turkey breast
3 handfuls spinach
2 cups low fat grated cheese
Method
Preheat oven 180 degrees.
Prepare pizza - on tortillas spread sauce.
Top with diced onion, chopped mushrooms, spinach, turkey breast.
Chop tomatoes in half and add to the pizza.
Sprinkle with cheese.
Cook in oven approx 5 minutes or until cheese melted.
---
More in Dinners & Sides