David's first child showed up and he knew he had to change.
Where I've been.

Over the years my health has always been ok. I have always been active and playing sport but I was still overweight, I would say by eating the wrong foods, and too much of it was the reason I ended up the size I was. I knew when my first child was born that I needed to do something, I didn't want my kids to grow up in an environment where being overweight is ok.
I have tried previously to lose weight before but mainly just lots and lots of exercises, but that didn't work, as I was probably overeating the wrong foods.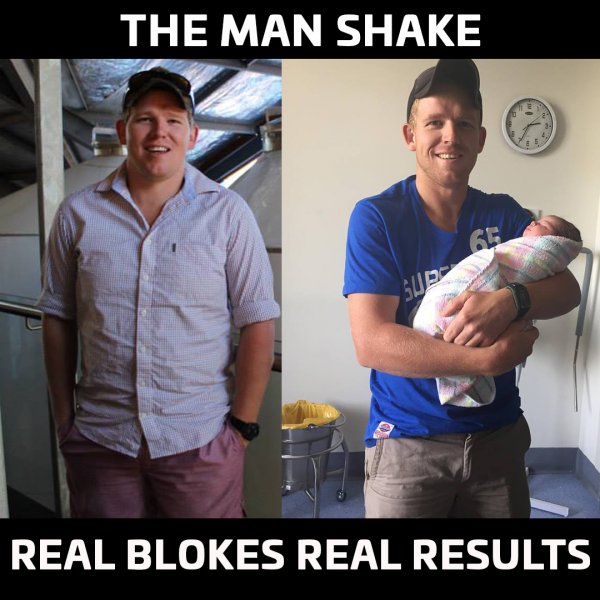 Since starting The Man Shake I have lost 25kg
I can be a role model.
Now that I have lost the weight I feel so much better; I have a lot more energy, and clothes fit correctly. The hardest part of losing the weight was finding something that worked for me.
By giving the Man Shake a go, it has changed my life.
Since my success in getting healthier, I have recommended it to a lot of people. Even my parents are on The Man/Lady Shake bandwagon now.
If any other guys out there are thinking about starting to give it a go. Its easy and it works!