David was shocked beyond belief after losing 12kg!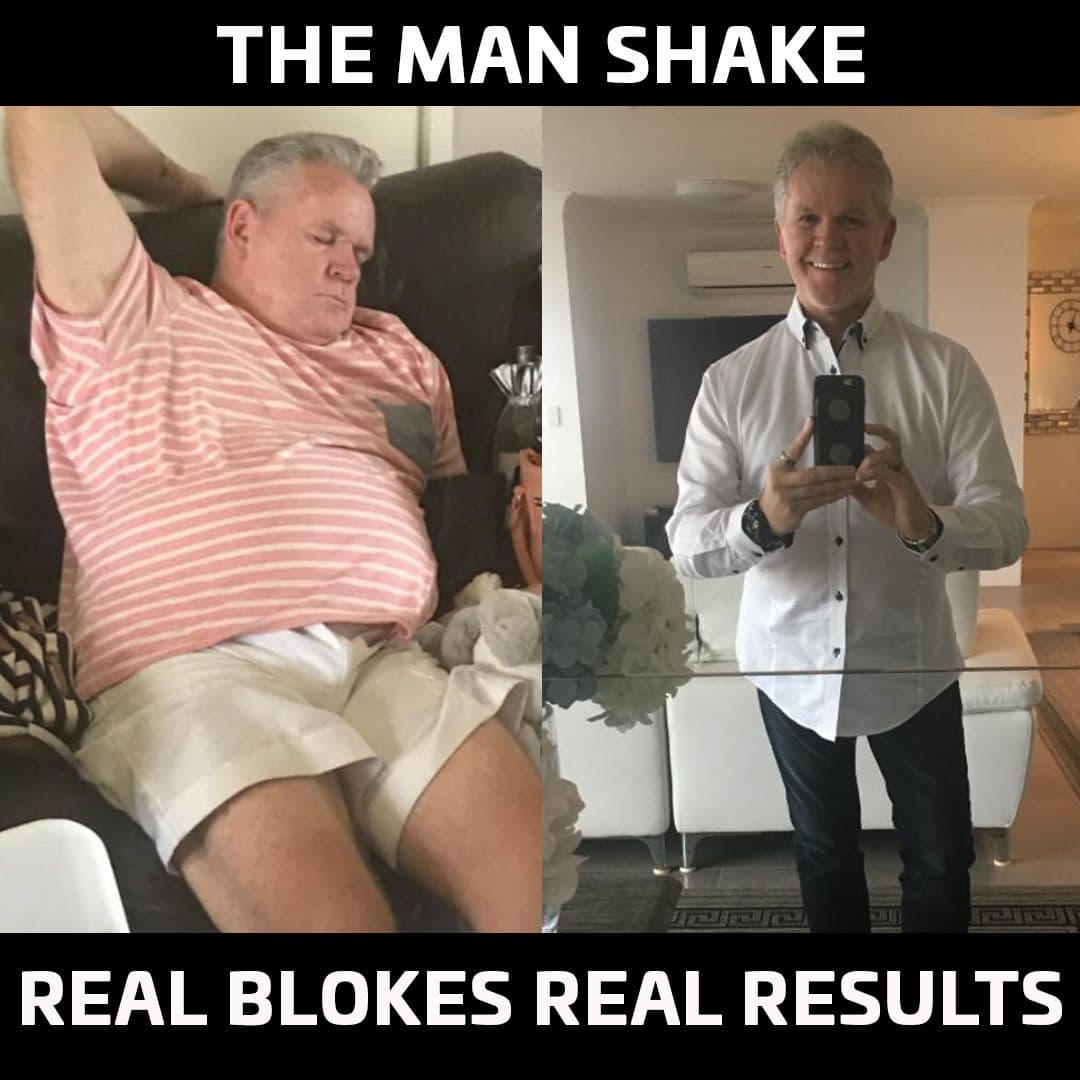 My name is David Laws and The BEST Christmas gift I've ever received was A HUGE wake-up call!!
"Exactly six months ago on Christmas Day last year, straight after our traditional family Christmas lunch, my lovely sister took this appalling pic of me crashed out on the lounge in a food stupor . . .
Talk about where did the Christmas pudding go??!! When I saw the pic I freaked out! But instead of deleting it, I decided to use it as my reason to totally transform my life at age 57!! So, enter The Man Shake!
After around 5-6 months of dedicated use of TMS, I HAVE managed to transform my body & my life, DRAMATICALLY!!
I weighed in somewhere around 95kgs in that first pic I guess & as of today, I weigh in at 83kgs, a loss of around 12kgs so far! My jean size was a 38" regular & had been that for a number of years, however, on Sunday I had to buy some new clothes as everything was getting loose on me!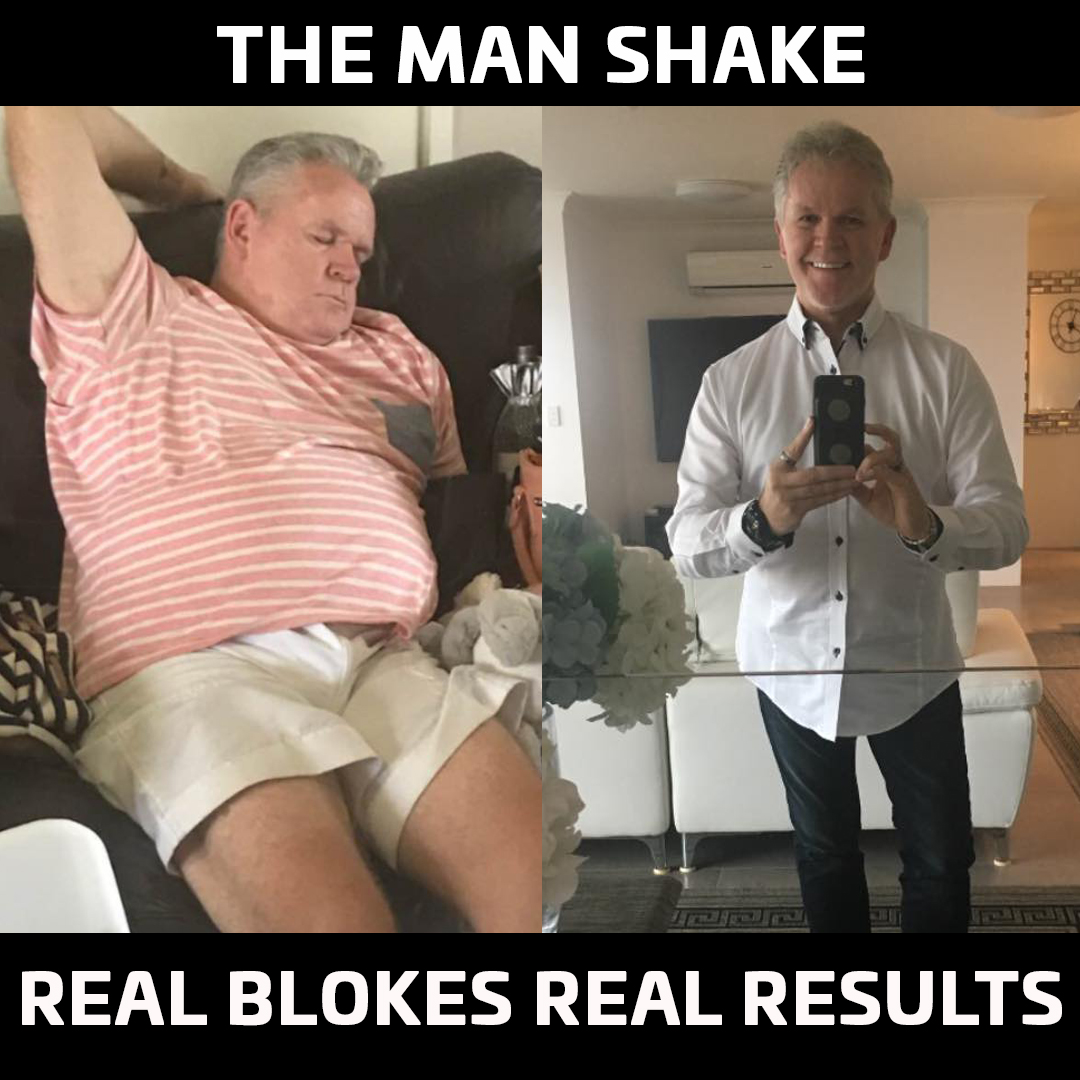 I was shocked beyond belief when I tried on some new jeans. I thought I may have gone down to a 36" size, but no, I am now a SLIM FIT 33" size jean, so I've dropped THREE trouser sizes & two shirt sizes from XXL, down to an L size!
I am totally gobsmacked guys! I have lost a total of 5" off my waist in just six months!! I am SO STOKED I can barely believe it!
I'm a professional entertainer & am always conscious about how I appear in front of a crowd.
This massive life transformation has rocketed my confidence to the stars & when I posted my weight loss journey on FB yesterday, it went viral, with hundreds & hundreds of people messaging me to congratulate me & to marvel at my stunning new look!
So Adam & all your AMAZING team, I'm like to thank you all from the very seat of my incredibly grateful soul for the extraordinary, life-changing product you have created!
I call TMS, powdered Gold!!
This is JUST the beginning for me however, I have set some VERY exciting goals in place to see just how far I can take my exciting transformation!"
Thank you all so very, very much!! Warmest Regards, David