Darren ditched the junk food and took off 34kg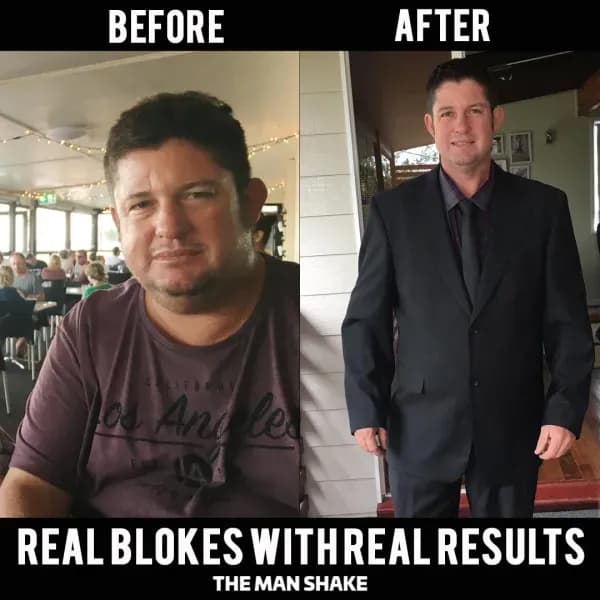 Procrastination is the thief of time. 
My name is Darren and I just want to say thanks!
My wife's been on me for years to get healthy and finally with the help of the manshake I've has done just that.
I was on a quick road to a heart attack.
Other than work I was living a very unhealthy, sedentary lifestyle.
I was addicted to sugar, junk food, and alcohol.
But in 5 months I've lost 34kg. I started at 123kg and am down to 89kg.
I've ditched the bad habits and now have a regular exercise routine. I have gone from a 5xl to XL in my clothes.
I find the man shake great because it takes the thinking work out of what to eat when I'm so busy with work through the week.