Top 5 Healthy Summer Snacks!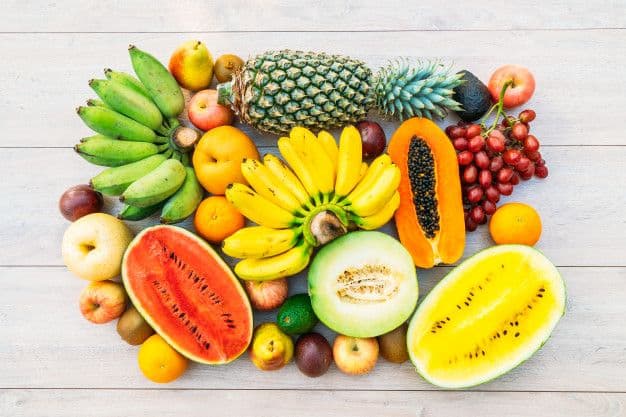 We're halfway through summer and the heat is showing no signs of stopping. But summer doesn't just bring with it the heat, it brings a bunch of amazing seasonal foods that make the perfect healthy snack!

So here are my go-to summer snack ideas, easy to prepare and even easier to eat on those hot days.
Summer Fruits!
You can't really beat summer fruit - strawberries, peaches, all the melons, grapes, the list just goes on and on. Not only are they easy to snack on, but they are full of vitamins and nutrients to keep you happy and healthy.

Frozen Yogurt Sticks
Is there anything better than icy poles in summer? (the answer is no)

These frozen yogurt sticks are a healthy alternative and super easy to make. All you need to do is grab some natural greek yogurt (make sure there is no added sugar), and then add some slightly squished or diced fruit! We recommend blueberries, mango or strawberries, but your imagination is the limit here. Once you've mixed the fruit in, just pour it into the icy pole containers and freeze, simple!

Tip - You can even add some Man Shake to your yogurt mixture for an extra protein hit!

Popcorn
Don't reach for the smith's this summer, grab some air-popped popcorn! It's light, tasty, and so much better for you.

Popcorn is a great snack option at any time of year, but it's perfect for summer when you just want something light.

Man Balls
If you're wanting something sweeter, whip up a couple of our Choc Mint Man Balls. They're protein-packed to keep you firing, and you can make a bunch at a time to throw in the fridge for later!

You can make any flavour you want, so check out the recipe here.

Lettuce Cups
Now this is a go to for me. It's tasty, light and sure to hit the spot without all the calories.

Grab a can of tuna (or a bit of left over roast chook), and put a bit of it on a lettuce leaf. Roll it up and enjoy. You can also add salads like lettuce, onion and tomato, whatever you enjoy.