Add any 4 Man or Lady Shakes to your cart and receive the 4th one free!
---
Description
No time? Not a problem! Start your day the right way with The Man Shake GO! Eat breakfast like a man, ditch those sugar-packed cereals and give your body what it needs.
A complete meal in a shake that is high in protein, and low in sugar, with your much-needed morning coffee hit to power through your day.
Don't forget - you can mix and match with our original shake flavours and still pay for 3 and get 1 free. Simply add them to the cart and the discount will be applied at checkout!
---
Details
What's in The Man Shake GO?
125mg of caffeine, equal to a double shot of coffee
Premium Brazilian Coffee to kick-start your day
Medium Chain Triglycerides (MCTs) to avoid those afternoon energy crashes by keeping you fuller for longer
30g of high-quality whey protein to build muscle and improve your energy levels
Probiotics to boost your mood and strengthen your immune system
Superfoods to enhance your brain functions and memory, as well as act as an antioxidant and anti-inflammatory
What makes it different from The Man Shake?
The Man Shake and The Man Shake GO! are both high in protein, low in sugar, gluten-free and are specifically designed for healthy weight loss and maintenance. What makes The Man Shake GO! different is:
The convenience of having both your breakfast and your morning coffee on the go
2 shots of premium Brazilian coffee
MCTs that act as an appetite suppressor
Botanical extracts for energy, concentration & relaxation
Contains 10 sachets compared to 15 servings of The Man Shake due to the added caffeine (The Man Shake GO! should not be ingested more then once a day)
How do you use The Man Shake GO?
Replace up to 1 meal a day (we recommend breakfast!) with The Man Shake GO!
If you currently have two shakes a day, you can replace one of these with The Man Shake GO!
Mix one sachet with 350ml of water (don't forget to shake well!
Have it alongside a balanced, healthy diet
Nutritional Information
Ingredients: Protein Blend (Milk Protein Isolate, Whey Protein Isolate (Milk), Emulsifier (Soy Lecithin)), Medium Chain Triglycerides (Milk), Cocoa (7.5%), Glycine, Thickeners (Maize Starch, Xanthan Gum, Guar Gum), Brazilian Coffee (5%), Fibre Blend (Soluble Maize Fibre, Flaxseed, Psyllium Husk, Chia Seed Flour), Minerals (Calcium Phosphate, Sodium Phosphate, Magnesium Oxide, Zinc Sulphate, Ferric Pyrophosphate, Potassium Iodide, Sodium Selenite), Vitamins (Ascorbic Acid, DL-Alpha-Tocopheryl Acetate, Niacinamide, Vitamin A Acetate, Ergocalciferol, Pyridoxine Hydrochloride, Riboflavin, Thiamin Hydrochloride, Folic Acid, Cyanocobalamin), Active Blend (N-Acetyl-L-Tyrosine, Alpha-Glycerophosphorylcholine (Alpha GPC), Citicoline, Camellia Sinensis (Theanine), Griffonia Seed Extract, Theacrine, Bacopa Monnieri Extract), Probiotics (Bacillus coagulans, Lactobacillus acidophilus (Milk), Lactobacillus rhamnosus (Milk), Bifidobacterium lactis (Milk)), Flavour, Sweetener (Sucralose), Mineral Salt (Sodium Chloride), Sweet Potato Flour.
Contains caffeine and ingredients derived from milk and soy.
56g Per Serve
Units
Avg Qty per serve
Avg Qty per 100g
RDI%*
Energy
kJ
850
1520
Energy
cal
204
365
Protein
g
30.8
55
Fat, total
g
4.2
7.4
– saturated
g
3.9
7.0
Carbohydrate
g
8.9
15.9
– sugars
g
2.2
4.0
– Lactose
g
1.3
2.3
– Galactose
g
0.7
1.2
Dietary Fibre
g
3.6
6.4
Sodium
mg
240
430
Potassium
mg
400
710
Gluten
mg
0
0
Vitamin A
μg
190
340
25%
Vitamin B1
mg
0.3
0.5
25%
Vitamin B2
mg
0.4
0.8
25%
Vitamin B3
mg
2.7
4.8
27%
Folate
μg
50
89
25%
Vitamin B6
mg
0.4
0.7
25%
Vitamin B12
μg
0.7
1.2
35%
Vitamin C
mg
15
27
37%
Vitamin D
μg
2.5
4.5
25%
Vitamin E
mg
2.5
4.5
25%
Calcium
mg
400
710
50%
Iodine
μg
37
66
25%
Iron
mg
4.7
8.4
39%
Magnesium
mg
160
290
39%
Phosphorus
mg
500
890
50%
Selenium
μg
16
29
23%
Zinc
mg
4.8
8.6
40%
*Recommended Dietary Intake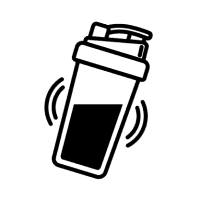 Mix 2 scoops with water and shake.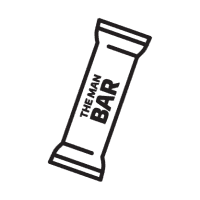 2 shakes + 2 snacks + 1 meal a day.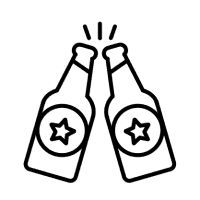 Still enjoy a beer and a burger.